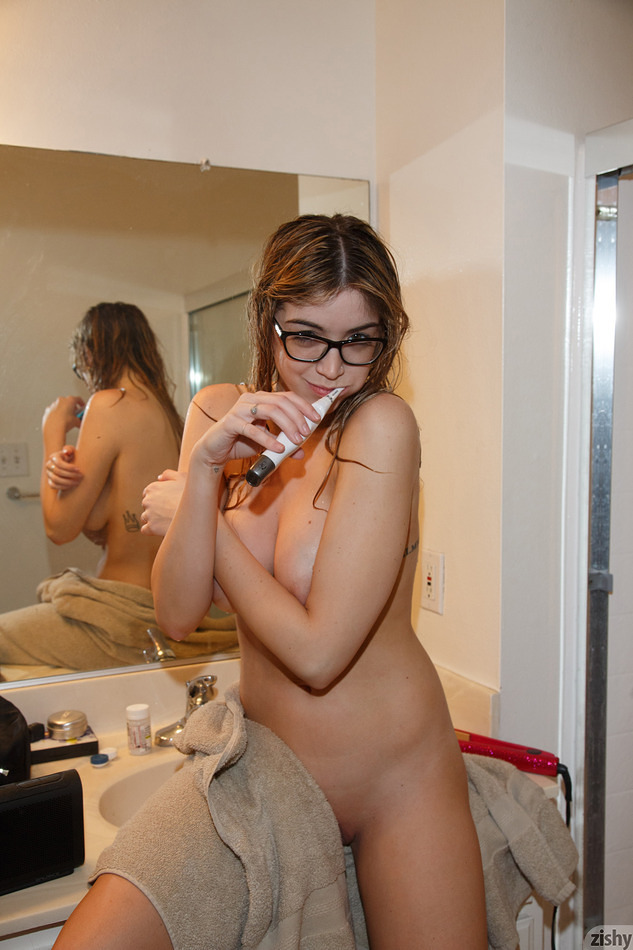 There's nothing more sexy than natural looking girls. What I mean by natural looking is no fake tits, plastic surgery even make up. That's why I find Isla Brown such a turn on. She keeps it so real, in these photos we get to see her in just her every day comfort panties and bra.
She's basically not long got out of bed, what you see her wearing is what she slept in minus the bra. She let us take photos while she rook her morning shower.
All the photos and a bonus video can be found on Zishy. I invite you to head over there and download them. Add them to your folder marked as "Natural Babes".
Get the full set at Zishy, which include a bonus video!